FOC bills
"FOC Bills" Picture - (1) is the detailed list of the free of charge bills. The list consists of these following information:
- The number of the bill
- The table number
- Employee name
- Date
- Menu item ordered
- Price of the menu item ordered
- Quantity of the menu item ordered
- Total amount of the menu item ordered
- Payment information (detailed)
Picture - (1)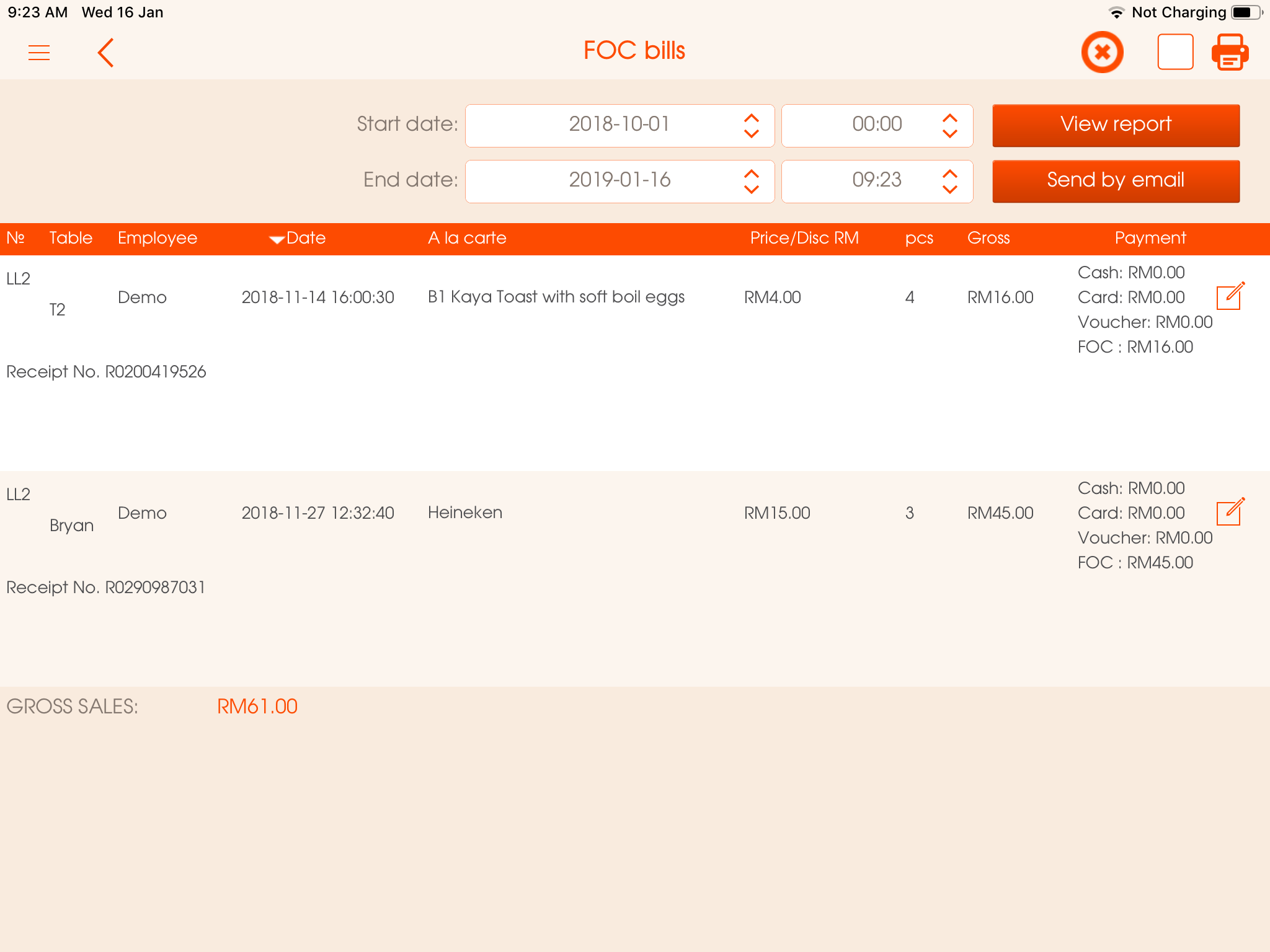 Additional functions of the list:
- Insert the start/end date to see the bills in that period of time. (enter the dates and press 'View Report")
- Send the report by email
- M/redeem - membership redeem is a point value system in which the customer added to "Loyalty" can collect points and later use their points as payment.
- Breakage - Breakage is a term that refers to revenue gained by retailers through unredeemed gift cards or other prepaid services which are never claimed.