List and Add Reservation
To enter the Reservation list section:
-Go to "CRM" under "Main Menu"
-Go to "Reservation" under "CRM" Picture - (1)
The list can be filtered by the name of the member and contact number.
Picture - (1)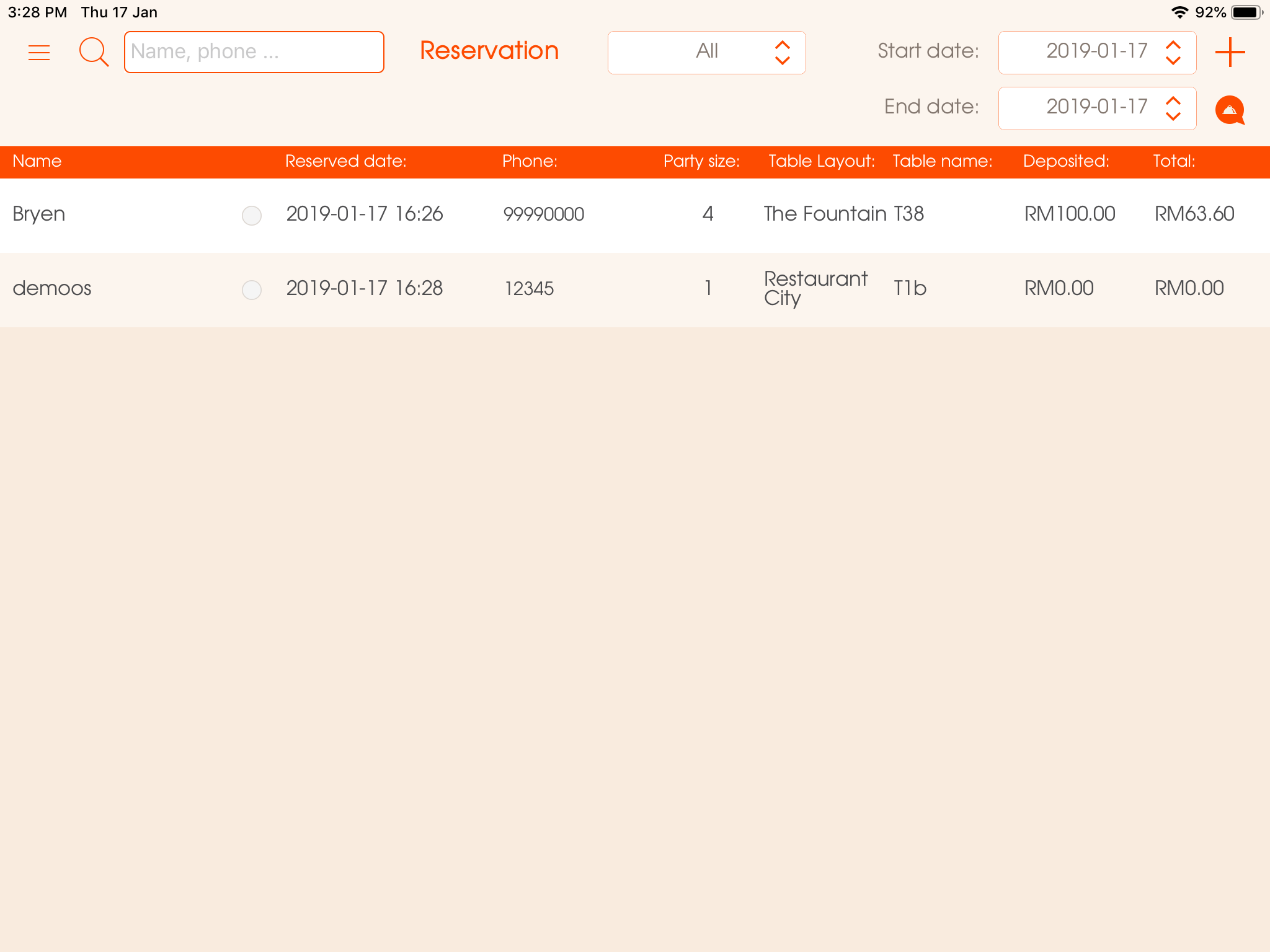 To add a new Reservation click on "+" icon.
There will be four sections: Picture - (2)
GENERAL - need to select the customer "reservation category", "the number of pax", "hall", "table number", and the "time and date" of the reservation.
MENU and SET MENU - is optional if the customer requested a pre-order before they arrived. Can add the orders while made the reservation. The order will be fire upon customer arrival.
PAYMENT - is to choose the payment method via cash or card. The deposit can be recorded if the customer pays at the counter or online payment. The confirmation order can be print out or email to the customer.