Diagnostics
In "Diagnostics" section you can see the list of hardware (receipt printers. iPads). With this function, you can make sure that the hardware is connected properly.
-Go to Management in Navigation Menu the Select the Diagnostics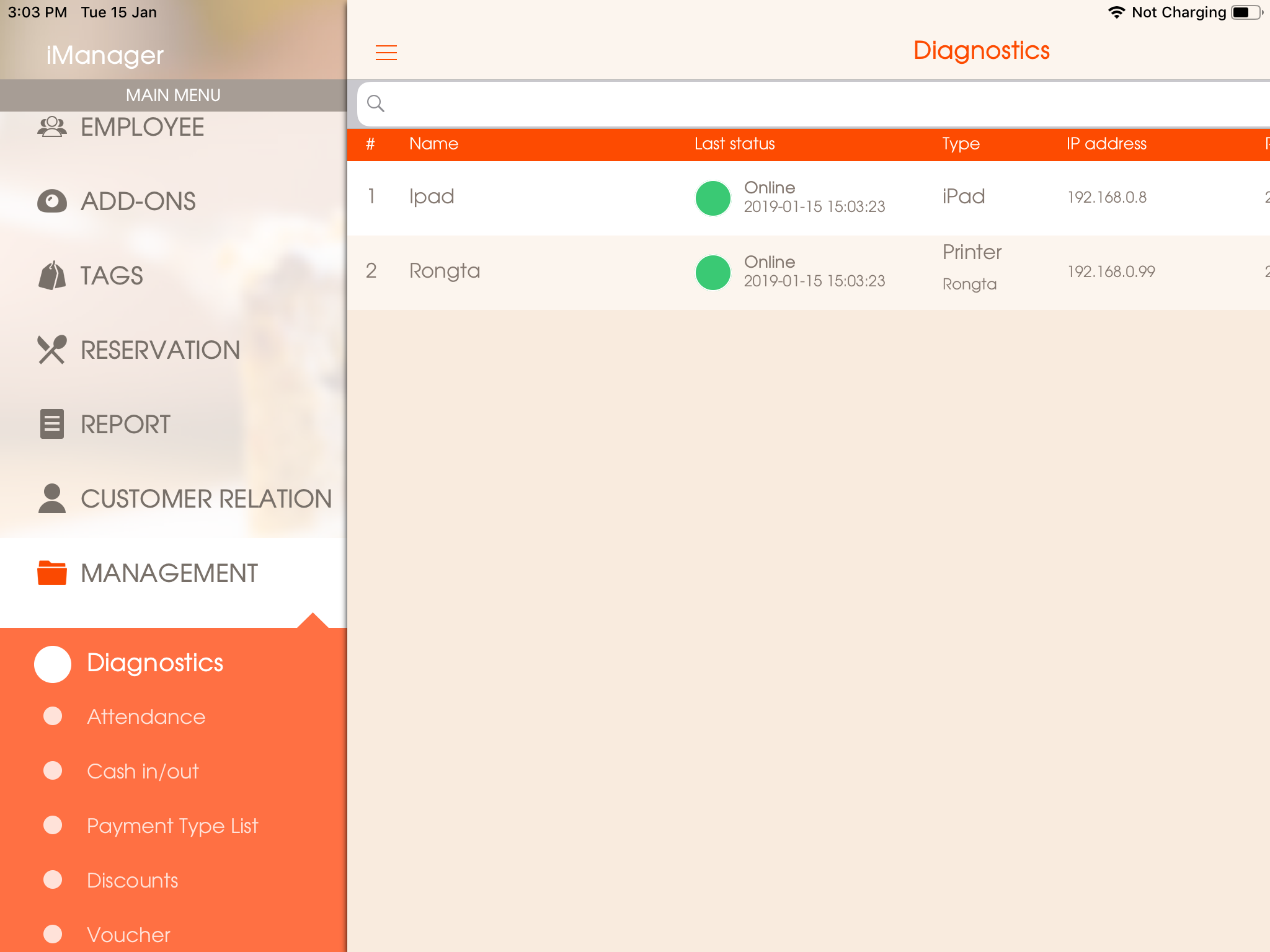 -Click the plus (+) icon to add the hardware.
-Set the name for the printer and iPad followed by the IP address. (Kitchen Printer, Bar Printer, iPad cashier, iPad waiter)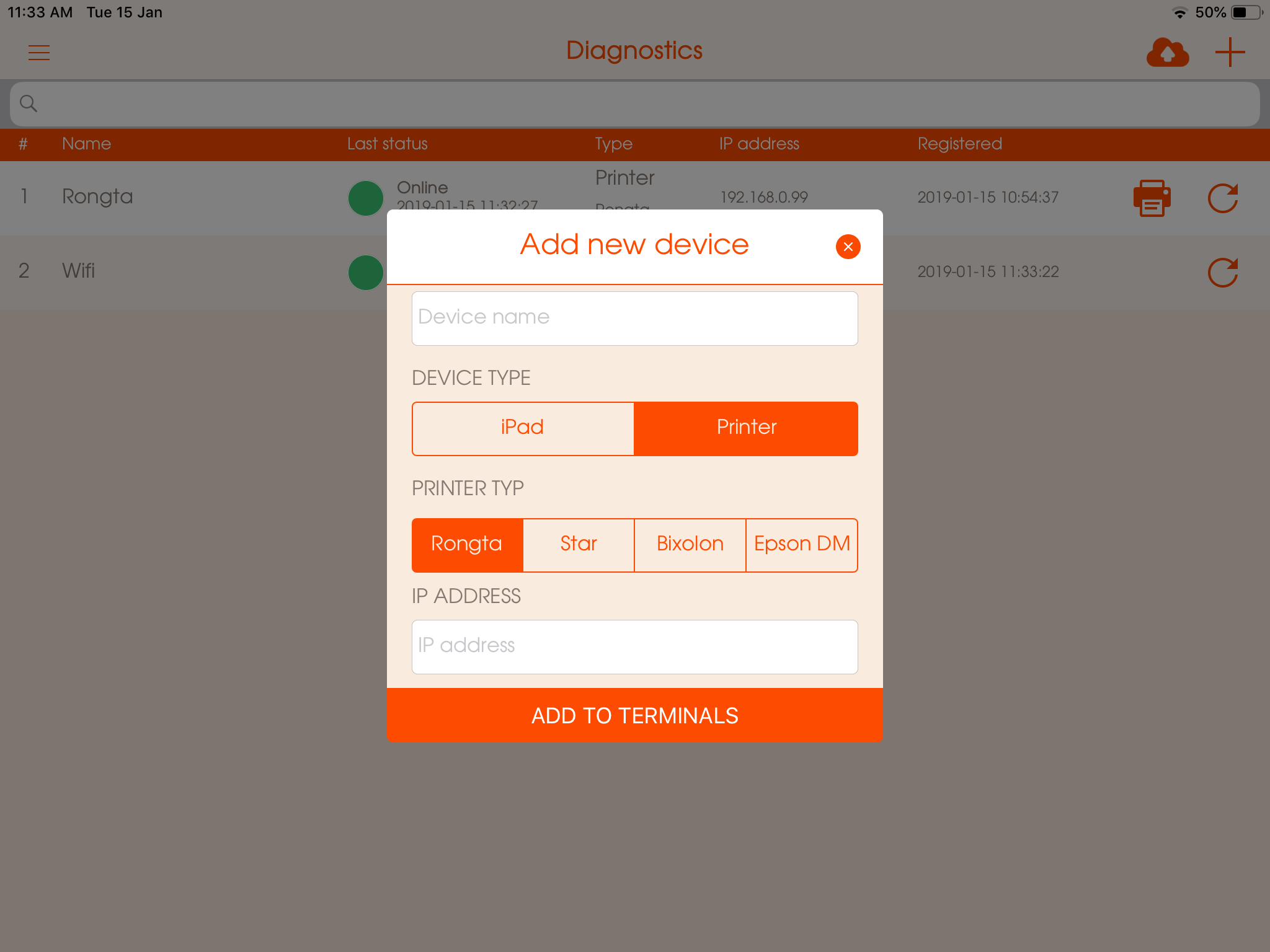 - The green in color will notify that the hardware is properly connected to the system.
- Yellow in color will notify the printer is offline