Printer configuration
How to check the Printer IP address manually?
Need to run the self-page test.
1. Make sure the printer is power linked, and paper roll installed properly.
2. Make sure is power off, and the cover is closed properly.
3. Hold the paper feed button, then press the power button; when the printer is power on please loosen the feed butto
Here you can configure the connection to every printing devices in the restaurant. Enables to make changes with the content of the receipts
Picture - (2)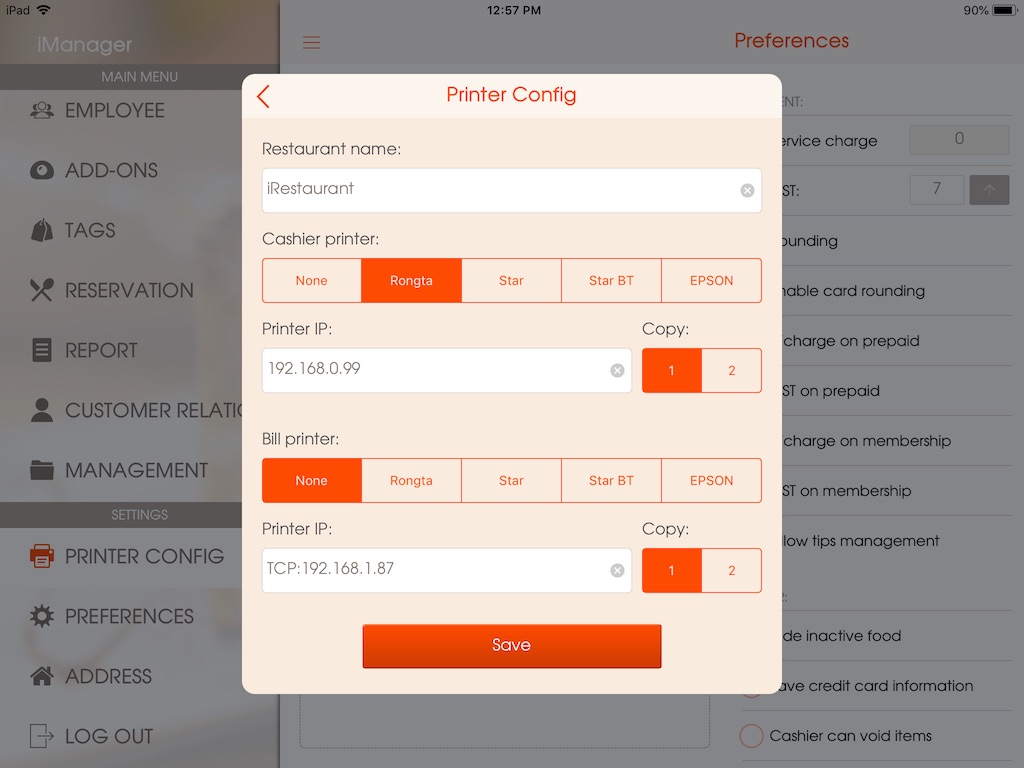 Here you need to configure the IP address for each department. First, need to select the specific department example "Kitchen"
Picture - (3)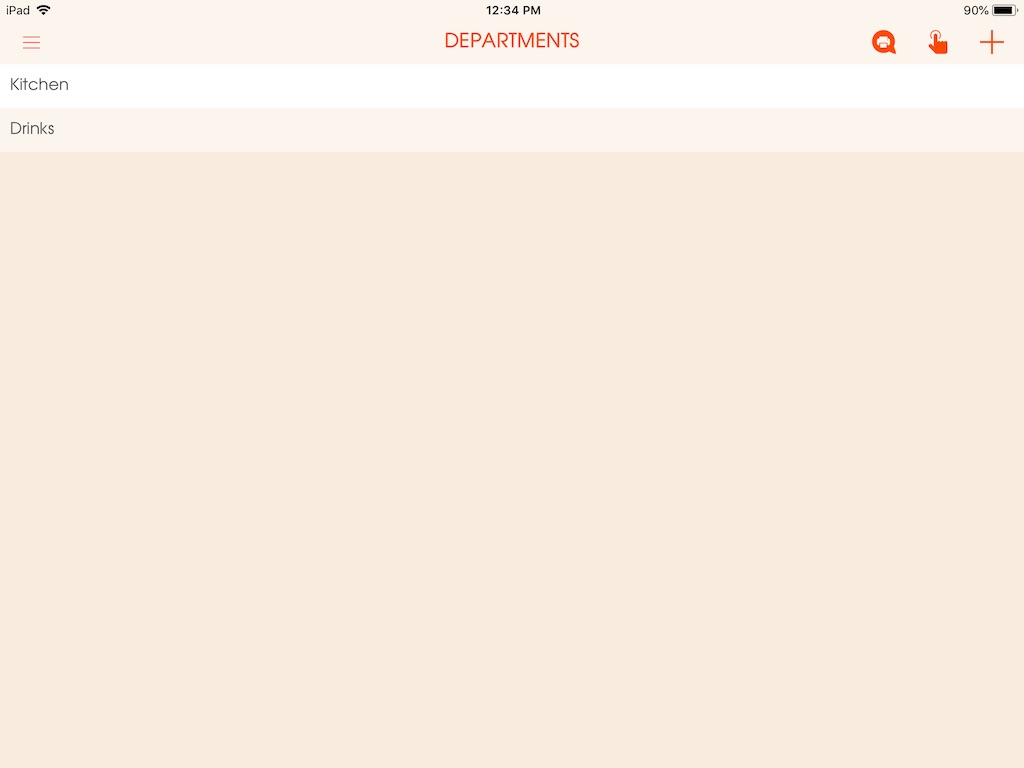 Once you select the specific department, need to select the printer name and enter the IP address
Picture - (4)